Queen hai hum on tv|Darling diva|Bhavna Pani |Akanksha Banerjee Jha|Kenisha|Jhanvi Seth||Patrali Chattopadhyay TT|Tanya Tandon Patrali Chattopadhyay|Shaily Priya Pandeyor|Shreya Dixit Rathore|Maya Bhiyani
Remember Carrie Bradshaw, Samantha Jones, Charlotte York and Miranda Hobbes from Sex And The City or Susan, Gabrielle, Linette and Bree from Desperate Housewives?

&TV's latest offering looks to be inspired from these international series. Their brand new show focuses on the lives of five Delhi housewives, who are best of friends and have their little secrets. It will entertain you with instances which will show how they steal some time away from their family to spend time on themselves and with each other.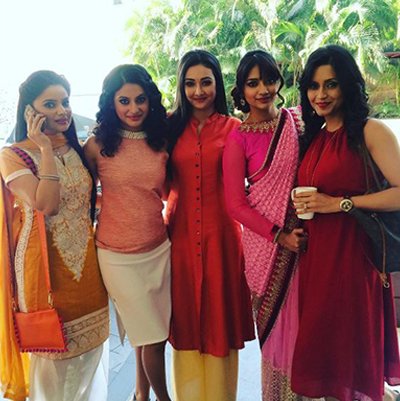 Image Source: instagram/patralichattopadhyay
Bold thodi zyada hai, sharmati thodi kam. Real thodi zyada hai, fake thodi kam-Here is a show, which supposedly promises to be a step ahead of Zee's much hit show Kittie Party.
The sassy ladies of Queens Hai Hum will give viewers a feel of what living life Queen size really mean. Secrets, sexiness and seduction-the Queens will shed all inhibitions to show what a woman wants. That's bit difficult to answer, don't you think so?
At the show launch which took place in Mumbai, SpotboyE.com met the four queens. The fifth queen, who is known as the kitchen queen, was MIA owning to personal reasons and as told by the other queens "she is more of a family person, hence she is taking care of her family."
Meet the five Queens:
The Beauty Queen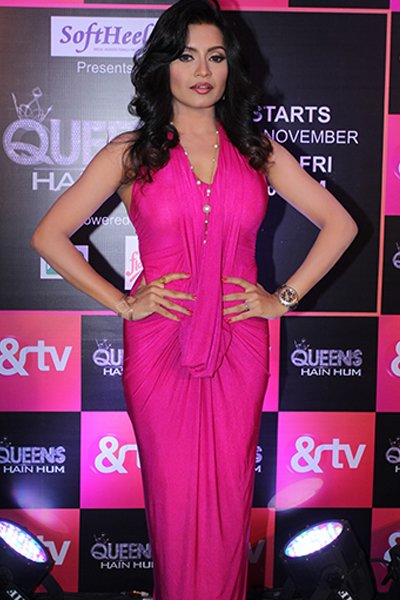 In literal sense! She is the only known face. Played by Bhavna Pani (remember Dil Vil Pyar Vyar and Tere Liye), her character Maya Bhiyani runs a salon and founder of the Queens Club. While she holds the girls together, a secret which she holds may change the dynamics of the group.
Queen Jhansi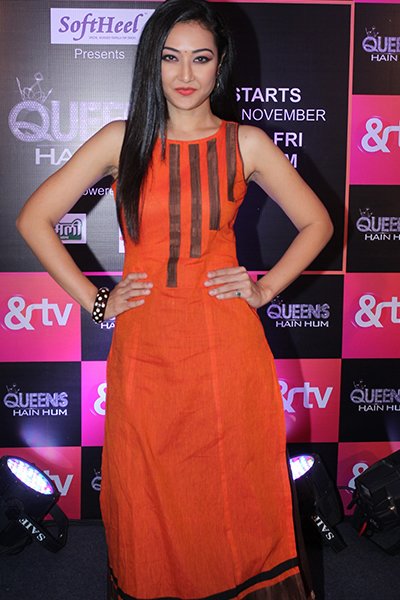 This Bong queen Akanksha Banerjee Jha, played by Patrali Chattopadhyay is not afraid to call a spade a spade and fights against system for women equality. She is an activist, a mother, has a house husband and she is proud of it.
Corporate Queen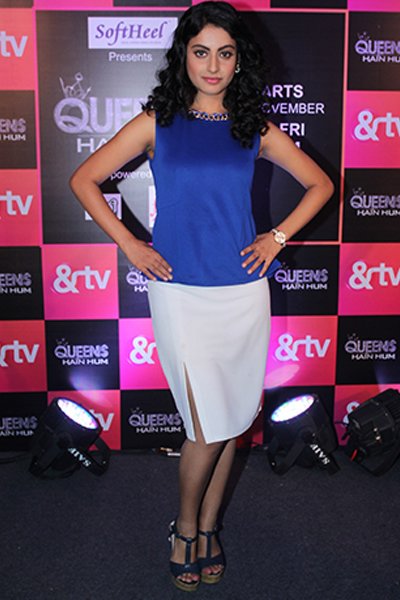 Jhanvi Seth is a self confessed workaholic and hence the title. Played by Shaily Priya Pandey, she is a complex character who has achieved a lot at a very young age with hard work.
Kitchen Queen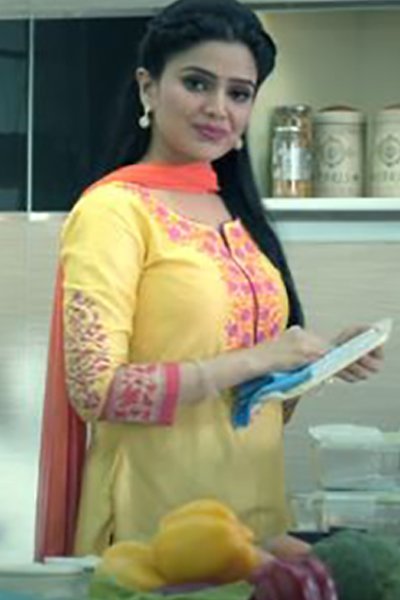 Image Source: youtube/andtv
Kenisha, who plays Tanya Tandon as her friends call her TT, might not be present at the show launch. But her queens surely dote on her as she is the soul of the club. Like everyone, she also has her own history – unable to bear children.
Bold Queen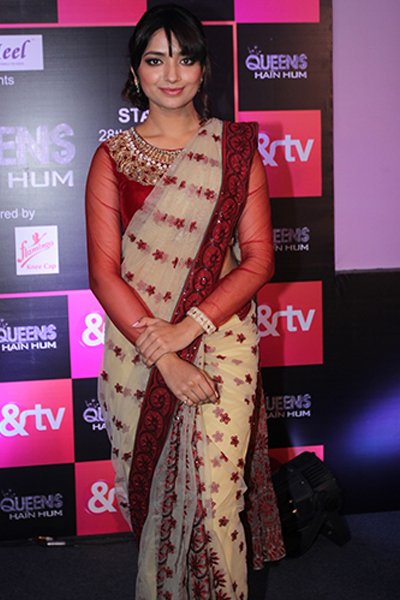 She is the darling diva. This Mumbai model suddenly finds herself stuck up in a royal political family post her marriage which curbs her freedom. Shreya Dixit Rathore, played by Jia Shankar is the youngest and new entrant in the club. How will she live her life amid all the political strategies?
So, does the plot and characters sound exciting to you? Well, SpotboyE.com will give its verdict after the first episode, which will air on November 28.